If at first you succeed, start over. This is the approach that Simal Iftikhar, a student at Trent University, has taken in her actions – speak louder than words to address youth homelessness and its root causes.
Last March during the pandemic, Iftikhar hosted a virtual party in Peterborough that not only raised awareness that far too many people are sleeping outside every night of the year, but also raised just over $5,000 for the YES Shelter for Youth and Families. .
Encouraged by the response to that initial effort "to do something", Iftikhar is now preparing to sleep outside again in the courtyard of the Peterborough Lions Community Center at 347 Burnham Street in East City. She'll get into her sleeping bag at 7 p.m. on September 10 and brave the elements until 7 p.m. the next day.
Advertisement – story continues below
This year, in addition to raising awareness about homelessness among youth, Iftikhar draws attention to the sad reality that many homeless youth are also victims of human trafficking.
The monetary goal for "Sleep Out – Youth Empowerment Edition" is to raise $5,000 again, with donations being accepted through GoFundMe at gofundme.com/f/sleep-out-youth-empowerment-edition. All funds raised will be divided equally between the YES Shelter and the Kawartha Sexual Assault Centre.
What really excited Iftikhar heading into this year's event is that so many more can join her. In 2021, pandemic restrictions meant she slept with Jocelyn Enright in Enright's backyard, with the YES Shelter broadcasting the event live. Now she has room for 50 other people to join her for the all-nighter outside the Lions Club. She encourages people to register to sleep at eventbrite.com/e/372733525007.
Tweet this quote
"I was surprised how many people joined me from their own homes," Iftikhar recalled of his virtual sleep event during the pandemic. "Going out to sleep is nothing new. They have been done before. But that's something that usually happens in person. People go out and sleep outside and really understand the experience of homelessness. For a virtual event, I was really shocked at how much money I was able to raise.
Iftikhar's motivation for arranging an in-person meeting in September is his growing dismay "over everything going on downtown. This is where I live. It's (homelessness) something we can no longer avoid.
"When the pandemic started, it was the first time we saw shelters turn people away. When I heard that, I knew I had to do something. We can't let people sleep outside. We have seen, in our own city, people being kicked out of parks. Starting from one place, they have nowhere to go.
"It's really difficult when you don't know what to do. I felt very hopeless at the start of the pandemic when I walked around downtown and saw so many families in tents – little babies, young people. I knew I wanted to do something. »
Advertisement – story continues below
Last Wednesday (August 17), United Way Peterborough & District released a comprehensive report which backs up Iftikhar's claim that homelessness is becoming more prevalent faster. The 2021 Point Count survey saw more than 50 social service and community agency staff and volunteers count 176 people experiencing homelessness in Peterborough over a 24-hour period beginning the morning of December 9, 2021.
The investigation revealed many things. but among the most widespread revelations, 71% of respondents met the definition of chronic homelessness, compared to 49% revealed by the last point-in-time count in 2018. In addition, the survey found that 47 people were living in the outdoors or in other areas unsuitable for habitation. Four years ago, that number was four.
More specifically at the Iftikhar mission, of the 38 young people aged 16 to 24 interviewed, 61% were in a spiral of chronic homelessness, with one in two respondents declaring that their first experience of homelessness occurred before their 22nd birthday. At 39%, conflict with a parent or guardian was the main reason for being on the street.
Tweet this quote
"We know there are a lot of homeless young people, but what people don't realize is that many of these young people are also at high risk of being trafficked," says Iftikhar. "When you are homeless, you need access to food and shelter. It makes you really vulnerable. Homeless youth who don't have access to these things are more likely to stay with a trafficker. This is also part of the reason why these people remain homeless.
As to why the Kawartha Sexual Assault Center is one of its fundraising beneficiaries, Iftikhar notes that a number of young people who stay at the YES Shelter on Brock Street have also used the organization's services.
Like any fundraiser of this nature, the secondary goal of Iftikhar is simply to raise awareness. She hopes her sleep will reduce the stigma around homelessness and its root causes, and force a stronger call to action.
Advertisement – story continues below
"It's really easy to judge the homeless," she says. "It's really easy to stay at home or look away and think 'That's not my problem', but we have so much power to solve this problem."
Iftikhar also hopes that when she sleeps will put the issue front and center in the upcoming municipal elections in October.
"Talking to a lot of people downtown, they don't understand what causes homelessness. They don't know how to understand the opioid crisis or the mental health crisis. I hope that by sleeping in we will provide more information about homelessness and who is at risk, and people will have that information before this election. The young population makes up a huge percentage of voters. This is one of the issues that concern them. »
Tweet this quote
Iftikhar does not lose sight of the importance for young people like her to do something concrete to help young people who are in a difficult situation.
"It could be me (meaning homeless), especially with the issues people are having during the pandemic – losing their jobs, not being able to pay their rent or their mortgage payments. It is also a huge problem for students. We hear about it all the time and we feel the need to do something about it.
Now, with the days quickly slipping by before sleep, Iftikhar admits it is "sometimes difficult" to remain optimistic that the issue of homelessness will be taken seriously.
"It's hard not to see things change, but then you see different (awareness) events happening and people fundraising and you feel better," she says. "I really have no choice but to be optimistic, especially if homeless people are. I talk to people on the streets all the time and they still have hope. They are still trying to change things and doing the best they can. I don't see how I could have an excuse for not having hope too.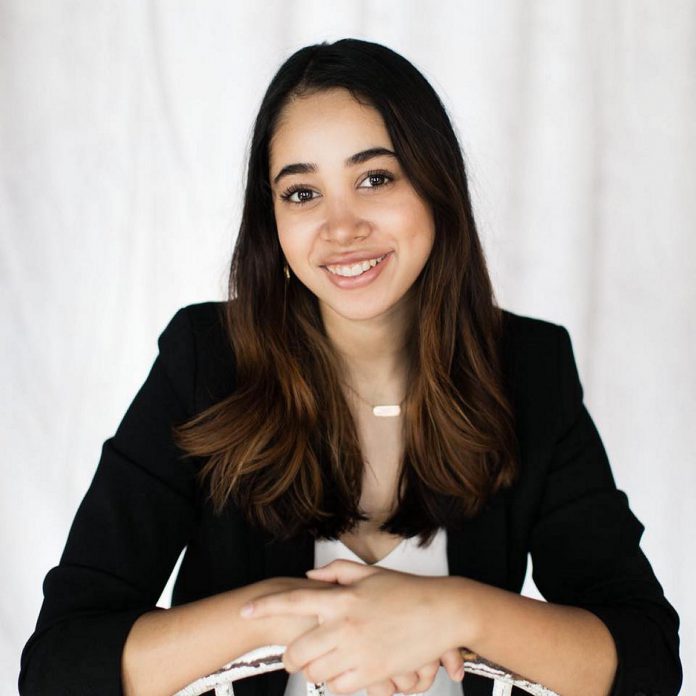 Currently pursuing her Masters in Education at Trent University — her thesis focuses on supporting refugees in Ontario — Iftikhar previously worked in the mental field in Peterborough, helping to establish a walk-in clinic at an agency, among other things.
"I interacted with homeless and very vulnerable people," she says. "It's something that's been close to my heart for a long time. This is something my research has focused on. I already have such an interest in it. I never thought I would have the opportunity to do something, but I had to do something. You can't just wait for others.
When asked if his night would continue if the forecast calls for rain, Iftikhar's quick response tells us all we need to know about his sincerity.
"There are people sleeping in the rain, so so are we."